There are only a few minute pockets of London that Charles Booth considered to be of the 'lowest class', 'vicious' and 'semi-criminal'.
Dorset Street and its narrow alleyways harboured this notorious reputation. Thick strokes of black coat the street on Booth's poverty map from the late 19th century. The notebooks linked to this map describe Dorset Street as "the worst street in respect of – poverty, misery, vice – of the whole of London. A cesspool into which had sunk the foulest & most degraded."
Lodging houses, colloquially called doss houses, dominated the pavements and thus giving it the nickname 'Dosset Street'. Miller's Court was a small courtyard, accessed through an archway, featuring small rooms for rent. These were built by the lodging house landlord John Miller who owned numbers 30, 27, and 26, as he wanted to capitalise on the demand for cheap accommodation. The houses at 30 and 27 were later acquired by John McCarthy during the 1880s and 1890s.
The gentrification of the Spitalfields area in recent years has seen an end to the extreme poverty and horrific crimes and Dorset Street is no more. In 2015, the construction of the new Fruit and Wool Exchange began, consuming the space between Brushfield Street and White's Row.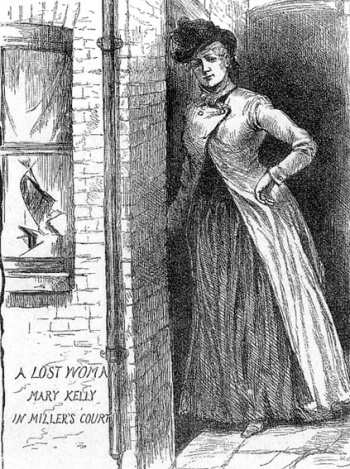 Born around 1863 in Ireland, Mary Jane Kelly moved to London from Cardiff by 1884 and may have worked in a West End brothel. From there, it is possible she left with a client for France. The large English communities there had a high demand for prostitutes. The brothels were like traps; the women couldn't go out without a chaperone, the money they earned was seldom enough, and leaving completely was scarcely an option.
Mary returned to England quite quickly and ended up in Whitechapel. How and why she went there, along with much of her life, is unknown to us. From early 1888, Mary lived in Miller's Court with Joseph Barnett, her partner with whom she had lived since 1887. In Summer 1888, Joseph lost his job and couldn't support Mary anymore; she turned to prostitution and their relationship fell apart.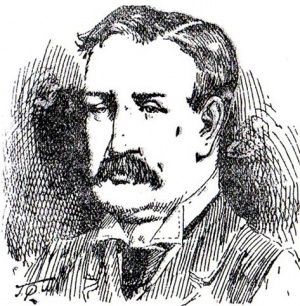 Joseph continued to visit and send her money as often as possible. Her neighbour, Lizzie Albrook, recalled that "about the last thing she said was, 'Whatever you do, don't you do wrong and turn out as I have.' … She told me too she was heartily sick of the life she was leading, and wished she had money enough to go back to Ireland, where her people lived. I don't believe she would have gone out as she did if she had not been obliged to do so in order to keep herself from starvation."
The macabre tourism we see today began soon after her murder by Jack the Ripper. McCarthy was offered £25 for a month's use of the room by a showman and another expressed a desire to buy the bloodstained bed. Mary's funeral, however, was an emotional affair with crowds throughout the streets. She is buried at St Patrick's Cemetery in Leytonstone.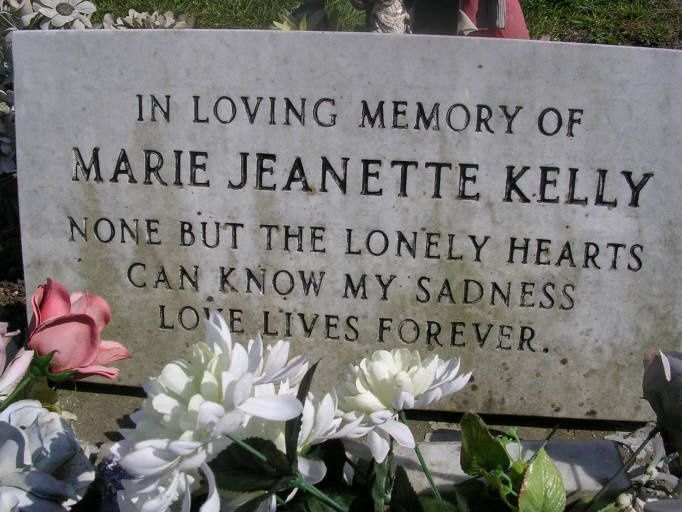 ---